THE NEXT BIG THING BLOG HOP!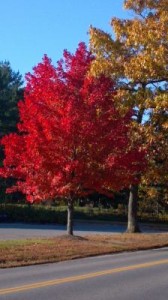 Thanks for participating in the Next Big Thing Blog Hop! This is kind of like a round-robin, where authors link their blogs to other author blogs so we can share news about the Next Big Thing we're working on. Julie Ortolon linked her blog to mine, and at the end of my blog, I'll post links to a few other writer blogs. I hope you'll check out their blogs and learn about their exciting new projects.
Here is my Next Big Thing!
1: What is the working title of your next book?
The April Tree.
 2: Where did the idea come from for the book?
This book has been simmering inside me for—seriously—decades. It was inspired by a tragic incident, the loss of my best friend, when I was eleven years old. Even then, I was a writer, and I always knew that the only way I could make sense of this loss would be by writing about it. It took me a long time, but I finally did write about it.
3: What genre does your book come under?
Women's fiction.
4: Which actors would you choose to play your characters in a movie rendition?
I can picture Dakota Fanning as the main female character. Her friends can be played by Abigail Breslin and Vanessa Hudgins. The main male character? Anton Yelchin.
5: What is the one-sentence synopsis of your book?
Relying on friendship, love, faith and ritual, four people do their best to come to terms with the inexplicable nature of fate.
6: Is your book self-published, published by an independent publisher, or represented by an agency?
The April Tree will be released by my publisher, Bell Bridge Books. It's scheduled for publication this spring.
7: How long did it take you to write the first draft of your manuscript?
I started and discarded The April Tree so many times, I'd have to say it took me forty years to to write the first draft. But this latest version—the version that will be published—took me about a year to write.
8: What other books would you compare this story to within your genre?
Tough question! If you liked Speak, by Laurie Halse Anderson, or Patricia Gaffney's The Saving Graces, you'll like The April Tree.
9: Who or what inspired you to write this book?
As I said, I lost my best friend when I was eleven. She was also a writer. Our idea of a perfect Saturday afternoon was to write short stories while listening to rock music, and then walk to a gourmet ice-cream shop about a mile away and feast on ice-cream cones. She and I were inseparable, and when she died, I tried to work through my feelings by writing about them. I approached the story in so many different ways. What happens in The April Tree is nothing like what happened to my friend, or to me. The characters are older, the situation is completely different, and the journeys the characters take are nothing like mine. But the underlying emotions are the same. What they think and feel are reflections of my mind, my heart and my soul.
10: What else about your book might pique the reader's interest?
It's the best thing I've ever written!
Next Stop on the Hop: Please remember to hop on over to Julie Ortolon's blog, as well as the blogs of the next authors on the hop. Each of them will be posting about her Next Big Thing next week, January 23rd.
__________________________________________________________________________
Happy New Year!
The start of a new year is like the start of a new manuscript. A chorus—or a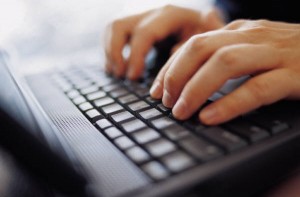 cacophony—of ideas, a clamor of words, a blank page. Anticipation. Panic.
And just like the start of a new manuscript, the start of a new year requires only enough courage to step forward. One step, carrying you across the threshold from not-doing to doing.
I've got the usual list of resolutions: Keep exercising. Stay mellow. Make sure my loved ones know how much I love them. Consume chocolate in moderation. (Ha. I know from the start that I'll never manage to keep that resolution!)
But I've also got my writerly resolutions:
1. Don't fear the blank page. It's an invitation, not a reprimand. It's saying, "Come on in and fill me."
2. Write when you're in the mood. Write when you're not in the mood. The words don't care what mood you're in. They just want to get written.
3. Don't hold back. If you're worried about where the story is leading you, muster your courage and follow it, anyway. If you think your story is too much, let it be too much. Forget about neat and tidy and safe. Take a deep breath and jump.
4. Story matters more than craft, but craft is a close second. Write right.
5. You don't get points for writing quickly. You do get points for writing well. If you've got to sacrifice something, sacrifice speed, not quality.
6. Your characters are your co-authors. Let them come to life, and trust them to guide you through the story.
7. Remember: some books are easy to write, but most books are hard. You've written hard books before. You've sweated over them, sworn at them, tortured yourself with them. And when all the sweating and swearing and torture are over, they've come out fine. Just keep going. Sweat and swear and know that, however torturous it is, this book will come out fine, too.
__________________________________________________________________________
What You Need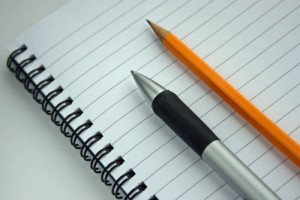 I've given many talks about writing to primary-school children over the years. One of the questions I ask them is, "What's the first thing you need if you want to write a story?"
The students will usually shout, "A pencil!" "Paper!" "A computer!" Some of the deeper thinkers might answer, "Time." Yes, you do need time, along with some sort of writing apparatus.
When the children quiet down, I tell them the correct answer: "If you want to write a story, you need a story."
People tend to forget this. I often meet folks who insist they want to be a writer, they want to write a novel, they want to do what I do and live the life I live and wear battered jeans and sweatshirts and fleece-lined slippers to work. But when I ask them what they want to write about, I get blank stares. It doesn't occur to them that they actually have to write about something.
Novels are not just words strewn across pages or screens (although there may be some excruciating avant garde experimental fiction that is, indeed, nothing but strewn words. Not the sort of stuff I—or most people—want to read, but it probably exists somewhere.)
Novels are first and foremost stories.
The joy of fiction is that I can make up the stories. Narrative non-fiction also entails stories, but those stories are supposed to be factual. (Sometimes they aren't, of course, and we get to enjoy a lit-world paroxysm of outrage when we learn that someone has invented parts of his autobiography or created allegedly true events and dialogue out of whole cloth.) But both fiction and narrative non-fiction travel from writer to reader by way of story.
If you haven't got a story, don't write. Find some other, saner, more fun way to spend your time and energy. Be a writer only if you've got stories burning inside you that demand to be shared.
__________________________________________________________________________
Myths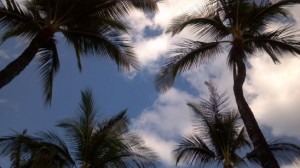 Ever since human beings came into existence, we've had stories. We've created them to make sense of the wonders around us. We created gods to explain the natural phenomena around us. What was lightning? What caused the tides? Why did some people die while others lived long, healthy lives?
How to explain why the sun rose from the horizon every morning and sank below the horizon every night? A god named Apollo carried the sun in his chariot across the sky each day. What caused thunder? A god named Thor was banging his hammer. Why was the world full of troubles? Someone named Pandora—the first woman created by the gods, according to Greek mythology—opened a box containing all the ills of the world. But the box also contained hope, so when all the troubles escaped to fill the universe, hope filled the universe, as well.
We make up stories to explain it all. And really, isn't Pandora's story a more interesting explanation of why the world is teeming with trouble than "stuff happens"?
A recent vacation took me to the Big Island of Hawaii for ten days. The Big Island has two dominant volcanoes, Mauna Loa and Mauna Kea, and some wonderful myths revolving around Pele, the goddess of volcanic fire. According to one myth, Pele, who lived on Mauna Loa, was vying with the goddess of snow-capped mountains, Poliahu, for the affections of a tribal chief. In the grip of jealous passion, Pele caused Mauna Kea, the mountain where Poliahu lived, to erupt. The fiery lava frightened Poliahu away and melted the mountain's snow. Once Poliahu recovered from her fear, she caused a fierce snowstorm which extinguished Mauna Kea's fires forever. Neither goddess ever won the love of the handsome tribal chief. But to this day, Pele's home of Mauna Loa is sometimes capped with snow despite the fiery lava inside.
Reading this story made me imagine the first settlers in Hawaii. They'd sailed their outrigger canoes across the ocean from Polynesia to an island and were confronted with two huge mountains that were seemingly on fire. How to explain it? How to explain that a mountain seething and steaming and spewing ash could sometimes wind up capped in snow?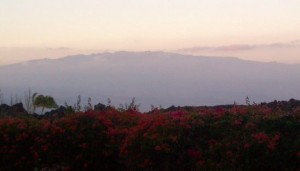 Competitive goddesses. Why not?
When in doubt, when bewildered, when nothing else makes sense, create a story.
---
LYING
All right, not quite lying. Making things up. Does that sound better?
This is what I tell people when they ask what I do, what it's like to be a novelist. I tell them I make things up. And when I'm lucky, someone actually pays me for my…okay, we'll call them fiction, not lies.
I've always loved telling stories. I've loved editing reality—which is often in desperate need of revision.
Here's reality: This morning during my daily jog, I saw a police cruiser pull out of someone's driveway, turn on his lights and chase down a driver who didn't seem to be going all that fast, but apparently was going fast enough to earn himself a speeding ticket.
Here's my revised version of reality: Aren't cops supposed to park on public roadways when they're doing the radar-gun thing? Well, this cop was parked in someone's driveway. Had he been visiting the folks who live in that house? Maybe visiting the woman who lives in that house, because her husband had left for work a half hour earlier? Maybe the woman and the cop had just enjoyed a quickie, and now he had to pretend he was actually parked in her driveway so he could watch for speeders. And he nailed this commuter, who wasn't exactly impersonating a Nascar driver—but perhaps he was texting with one hand and stirring sugar into his travel mug of coffee with the other. Or maybe he was driving carefully, but the cop figured writing a ticket would give him an alibi. He could swear that he hadn't been visiting Mrs. Smith for hanky-panky at seven a.m. He'd been parked in her driveway for the sole purpose of making the roads safe for joggers like me. And see? Here's the ticket he wrote!
This is the way a writer's brain works. We look at reality, decide it needs a little tweaking, a little drama, a little enhancement. The next thing you know, we're…not lying. Just making things up.
Not only is the made-up version of this speeding-ticket incident more interesting, but it also makes more sense. Why would a police officer be watching for speeders from a private driveway? Why wasn't he parked on the side road just across the street from that driveway? Adding a few wholly invented details gives the event a logic it didn't have before.
That's the best thing about fiction: it often makes more sense than fact.
When I started making things up, back when I was a child and wouldn't even let myself dream of becoming a professional writer, I did so because my version of what happened made more sense to me than the real version. Today, as a multipublished author, I still think my versions make more sense than reality.