Don't Text and Drive! Listen to an Audiobook!
The Incredible Indie Authors—ten authors of both traditionally and independently published books—have banded together to he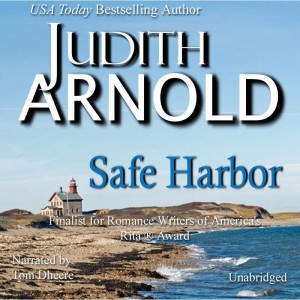 lp make the holiday roads safer—and more fun!—this holiday season. We want to keep people from texting while they drive, and we think a great way to do this is to encourage drivers to listen to audiobooks. Help us spread the word, and you'll be eligible to win a free audiobook! Visit the Incredible Indie Authors Facebook page and our contest page to learn more about our Don't Text and Drive program.
New release! Best Friends
Lonny Reed and Samantha Janek became best friends in college. She was a chubby,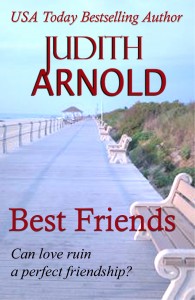 insecure scholarship student who harbored a secret crush on him, but he loved her only as the closest, most trustworthy friend he'd ever had—a buddy who'd offer a sympathetic ear as he fell in and out of love with breathtaking frequency. Although she adored Lonny, Sammy knew that his lovers were always temporary. Friendship was forever, and she wanted forever with him.
Still best friends years after college, Lonny invites Sammy to stay with him at his fixer-upper beach house while she recuperates from being dumped by her longtime boyfriend. He'll introduce her to friends, set her up on blind dates, get her back on her feet. The only problem is, she's no longer a chubby, insecure scholarship student. She's smart, accomplished and beautiful. And all of a sudden, Lonny wants to be more than friends.
With Lonny, lovers don't last. Samantha knows that becoming his lover means risking the loss of his friendship. Can they be friends—and lovers—forever?
Amazon     Barnes & Noble     Kobo     iTunes     Smashwords
Get into the holiday mood! Treat yourself to a fabulous new boxed set of Christmas stories by USA Today bestselling authors Patricia McLinn, Judith Arnold, and Kathryn Shay, priced at only 99¢!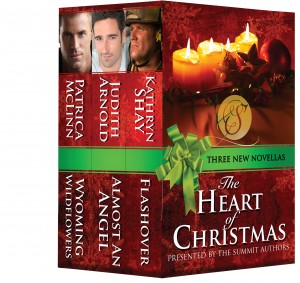 Wyoming Wildflowers: The Beginning, by Patricia McLinn: Ed's and Donna's worlds couldn't have been any more different – a rancher from Wyoming and an up-and-coming Broadway musical actress on a national tour. What could have been a momentary encounter sparks desire . . . and more. But can there be anything but heartbreak ahead when they have only days before their dreams pull them apart?
Almost An Angel, by Judith Arnold: Conor Malone manages to hold things together for his daughter Amy after his wife's death, until someone tells her Santa will bring her mother back for Christmas. How can Conor force Amy to accept reality without ruining her holiday? With help from Eliza Powell, the alluring new school psychologist—and the Daddy School.
Flashover, by Kathryn Shay: Nick Evans, a captain in the Hidden Cove fire department, believes he committed the worst of crimes, even if it was to protect his little sister. He's not ready for a relationship with Stacey Sterling, a firefighter's widow who's determined to help him heal. But on Christmas, Nick learns the meaning of redemption and love.
ALSO NEW: AN AUDIO EDITION OF SAFE HARBOR
This best-selling, award-winning romance about friendship, loss, and the healing power of love, set on beautiful Block Island off the southern New England coast, is now available in a gorgeous unabridged audio edition, narrated by Tom Dheere.
How was the audio edition of SAFE HARBOR created? Watch this video chat between Judith Arnold and Tom Dheere, the voice artist who narrated the book!
THE APRIL TREE
A tour de force about life, love, loss…and friendship.
Reach out, hold tight, stand up, move forward.
One life destroyed. Four others irrevocably shattered. A senseless accident causes the death of April Walden and plunges her three best friends and a young man into a devastating search for comfort, purpose, and inspiration. Becky wraps herself in a protective cloak of obsessions, performing anxious rituals at the base of the red maple tree under which April died. Elyse dives into a high-risk life, trying to honor April by doing everything April died too young to experience. Florie turns to fundamentalist Christianity as a wall that might shield her from reality. Mark spirals downward into substance abuse and self-loathing, until April's three friends find new meaning for their lives by trying to save him.
All six Favorite Romance Themes™ boxed sets are still available!


Bad Boy Heroes:  Amazon     Barnes & Noble    iTunes    Kobo
Wounded Heroes:  Amazon    Barnes & Noble   iTunes    Kobo
Good Guy Heroes:  Amazon    Barnes & Noble    iTunes   Kobo
Happy reading!
---
Come visit my Book Store!