A magical, musical romance series
The Magic Jukebox sits in the Faulk Street Tavern in the quiet seaside town of Brogan's Point, Massachusetts. No one knows what classic rock songs will come out of the jukebox when a coin is inserted, but every now and then, the jukebox will play a song that casts a spell on two bar patrons—a song that will change their lives and open their hearts to love.
Now available: Moondance
Book Five of the Magic Jukebox Series
Cory Malone and Talia Roszik married as teenagers after Talia became pregnant. Their marriage didn't last, but their love for their daughter did. Fifteen years after their divorce, Wendy Malone is graduating from high school, and Cory has traveled to Brogan's Point for the occasion. But Cory's and Talia's plans—and their emotions—are thrown into turmoil when they hear the Magic Jukebox play "Moondance." Can a single song make them forget all the hurt and rediscover the love that once brought them together?
Changes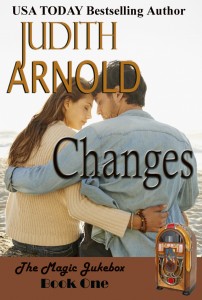 Antiques dealer Diana Simms is engaged to her longtime boyfriend when she finds herself inside the Faulk Street Tavern. The song "Changes" emerges from the jukebox and enchants her. It also captivates Nick Fiore, a local guy who's arrived at adulthood the hard way, after a tour through the juvenile justice system. Now he's dedicated his life to helping other troubled kids. He has no business even looking at a beautiful, well-bred woman wearing a diamond engagement ring. But once they're bewitched by the jukebox, he and Diana must change their lives, their goals, their dreams…and their hearts.
True Colors
When she finds herself homeless after breaking up with her boyfriend, artist Emma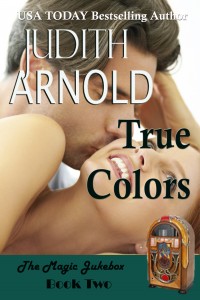 Glendon accepts her best friend's invitation to share a rental house in Brogan's Point. But their absentee landlord, Nick Tarloff, has come to town from his home in San Francisco to sell the house, which will mean evicting his tenants. Nick is a high-tech brainiac and a self-made millionnaire. Emma is a painter and a free spirit. They have nothing in common—except the jukebox, which plays "True Colors" and forces them to recognize their own true colors, colors that can match and blend magnificently, if the magic of the jukebox has its way.
Wild Thing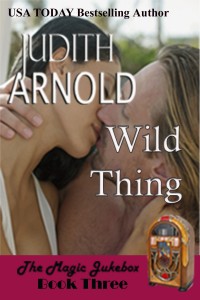 Monica Reinhart is a good girl. A hometown girl. After college, she returned to Brogan's Point to help run the family business, an oceanfront inn. She's never done a wild thing in her life. When Ty Cronin sails into town, his wildness intrigues her. When the jukebox plays "Wild Thing," that wildness infects her, and soon she finds herself doing things she never would have imagined. But Ty could be big trouble. She hardly knows him. She mustn't trust him. Yet once she's taken a walk on the wild side with him, how can she go back to being a good hometown girl?
Heat Wave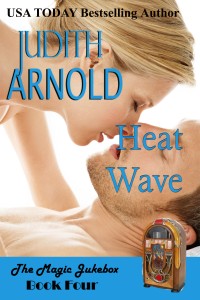 Caleb Solomon's office air conditioner is on the fritz. Although not his choice, he winds up meeting with a difficult but profitable client in the pleasant chill of the air-conditioned Faulk Street Tavern. It's there that high school teacher Meredith Benoit finds him. Due to a silly prank, her job and her reputation are in jeopardy. She needs a lawyer, fast. But the Magic Jukebox starts playing "Heat Wave," and a hot wave of passion crashes over Caleb and Meredith, catching them in its undertow and carrying them off.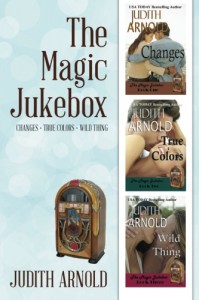 All three Magic Jukebox novels are also available in this single paperback edition!
The Magic Jukebox at Amazon
The Magic Jukebox at Barnes & Noble
Audiobooks! Audiobooks! Audiobooks!
To get one of my audiobooks for FREE, use the Audible link for the book on my website and sign up for a thirty-day trial Audible membership. If you go through the link on this page or in the Book Store, you can get the audiobook for FREE.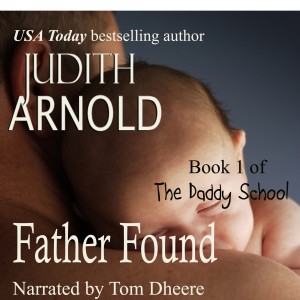 Father Found
Jamie McCoy is the ultimate guy. His syndicated column, "Guy Stuff," keeps thousands of men in a macho frame of mind. But the day Jamie finds Samantha on his doorstep, his life changes drastically. Samantha is a baby and Samantha is a girl. Jamie knows nothing about babies and girls. More important, Samantha is his daughter. He phones Allison Winslow, a nurse who runs the Daddy School, for advice. But when he actually meets Allison, he finds he wants much more than her assistance.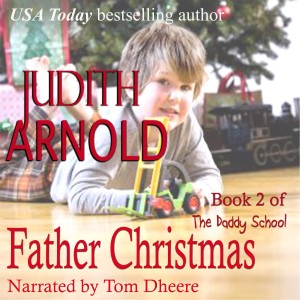 Father Christmas
Police detective John Russo is responsible to a fault. When his girlfriend got pregnant, he married her. When she walked out on the marriage, he committed himself to raising their son alone. But when his babysitter has a family emergency and must fly to California, John's carefully rigged existence comes crashing down. He needs help, and fast. Molly Saunders co-founded the Daddy School to help men become better fathers. When it comes to learning the skills he needs to raise his son well, John is an A student. But Molly's lessons in love prove much more challenging.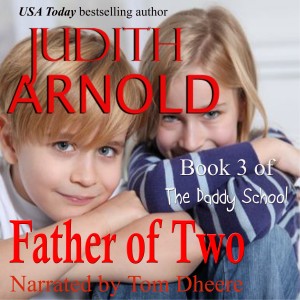 Father of Two
Dennis Murphy's rambunctious seven-year-old twins swear he's the best lawyer in Arlington, Connecticut. They don't make his job easy, however. When Gail Saunders's former client, a Russian immigrant who's had a few scrapes with the law, implores her to sue the city's newspaper for libel after his name appears in a front page article in connection with a series of thefts, she agrees to represent him, even if it means going up against Murphy and his prestigious, wealthy law firm, and even if it means she has to deal with his wild children after their nanny goes AWOL. Gail isn't the sort to become all warm and fuzzy around children. She's missing the maternal gene, and the romantic gene as well. Just because Murphy is smart and funny and sexy as hell doesn't mean she's going to fall for him. She knows his seductive charms are merely tactics in his effort to win the libel suit. She believes he could use a few lessons in how to be a better father—but she's got a few things to learn, too, and Murphy might just be the man to teach her.
Available at iTunes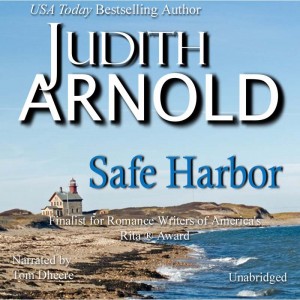 This best-selling, award-winning romance about friendship, loss, and the healing power of love, set on beautiful Block Island off the southern New England coast, is now available in a gorgeous unabridged audio edition, narrated by Tom Dheere.
How was the audio edition of SAFE HARBOR created? Watch this video chat between Judith Arnold and Tom Dheere, the voice artist who narrated the book!
THE APRIL TREE
A tour de force about life, love, loss…and friendship.
Reach out, hold tight, stand up, move forward.
One life destroyed. Four others irrevocably shattered. A senseless accident causes the death of April Walden and plunges her three best friends and a young man into a devastating search for comfort, purpose, and inspiration. Becky wraps herself in a protective cloak of obsessions, performing anxious rituals at the base of the red maple tree under which April died. Elyse dives into a high-risk life, trying to honor April by doing everything April died too young to experience. Florie turns to fundamentalist Christianity as a wall that might shield her from reality. Mark spirals downward into substance abuse and self-loathing, until April's three friends find new meaning for their lives by trying to save him.
Happy reading!
---
Come visit my Book Store!